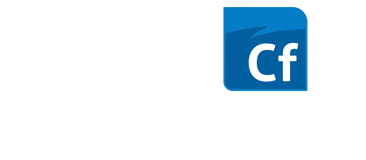 Check Point Manager-Ready Reports That Show Actual User Web Browsing
Greatly reduce the volume of data and simplify manager reports by using Cyfin's proprietary algorithm that accurately identifies actual user clicks.
The Cyfin - Check Point Technology Partner Difference
Identify Human Action
Identify Human Action
See actual Web browsing activity.
All background clutter is removed.
Determine user time online.
Easily manage human factor.
Integration & Scalability
Integration & Scalability
Compatible with all popular firewalls.
No third-party Syslog server required.
Easy to scale system.
Distributed architecture.
NoSQL distributed database.
View Cloud-Based Service Activity
View Cloud-Based Service Activity
Microsoft 365 Reporting
Identify risk and analyze usage.
Expose unsanctioned services.
Prevent the loss of sensitive data.
Secure Manager Self-Service Portal
Secure Manager Self-Service Portal
Secure reporting-only access portal.
Report on authorized groups only.
Deliver reports directly to managers.
Interactive drill-down Option.
Set Up Real-Time Import
Directly Syslog Check Point to Cyfin, no third party software delays.
Smart Engine Processing
Proprietary machine-learning algorithms that converts raw firewall connection data to actual Web browsing.
Set Up Visualizer & Report Delivery
Easily visualize your data by setting up custom dashboards. Most flexible scheduling & delivery options - HTML, PDF and CSV formats.
Automate & Collaborate
Getting the right information to the right people, in the right format, at the right time.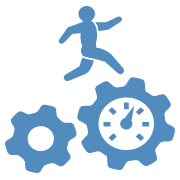 Productivity & Time Online
Managing Productivity & Time Online
Application and Website reports with rollup of time spent.
Monitoring productivity and usage of company web services.
Easily see how much time users are spending online.
See time online by friendly Website name, not by ambiguous Domain Name.
Accurately identify actual user clicks, providing managers with clear, useful data.
Smart Engine with Machine-Learning Analytics
Makes technical data easy to consume and manager-ready.
Analyzes large volumes of data over long periods of time.
Provides rapid and superior data insights.
Tags associate related domains with friendly names.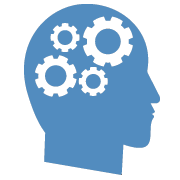 Machine-Learning Analytics
Recognizable Name, not Ambiguous Domain Name.
Recognizable Name, not Ambiguous Domain Name.
Exclusive product feature that rolls up unclear domain activity into a friendly name.
Today's complex Websites utilize many different domains just to load a single page.
Firewall top domain reports for these types of sites do not provide the full picture.
Managers want time online by Website name, not by ambiguous Domain Name.
The New Visualizer - Available Now!
Visualize your data through highly configurable charts, tables, and more.
Create multiple custom dashboard Tabs, each with a unique view and name.
Connect to a variety of data sources, such as firewall, VPN, 365 and much more.
View information on-the-fly with a simple change of time frame or a click to refresh.
Focus the chart or table information as needed by adding or removing panel filters.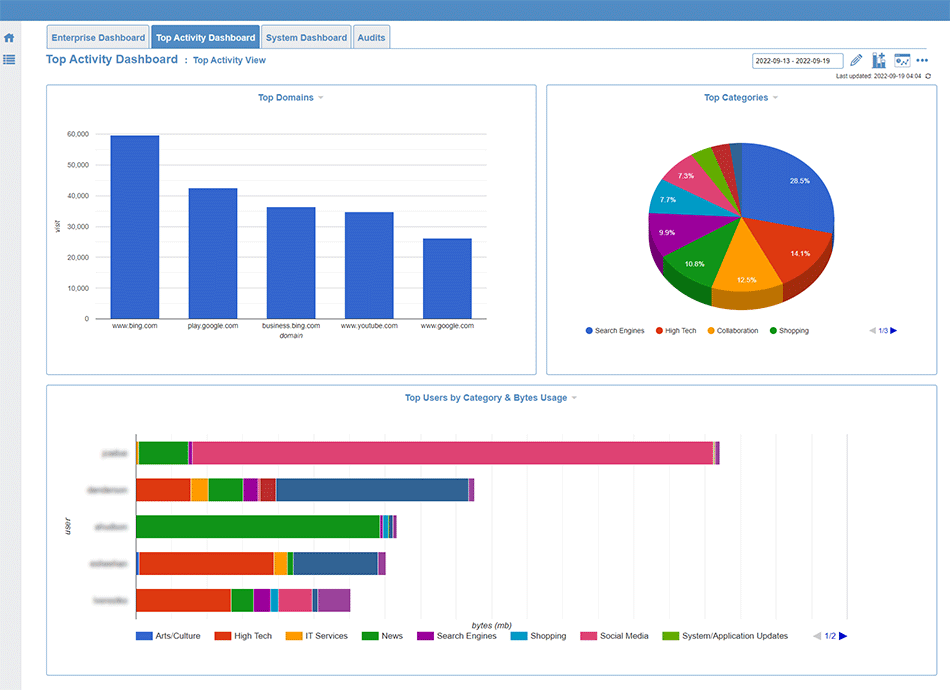 Easily Visualize Your Data
Cyfin - Check Point - Complete Insight into Internet and Cloud Service Activity
Dashboard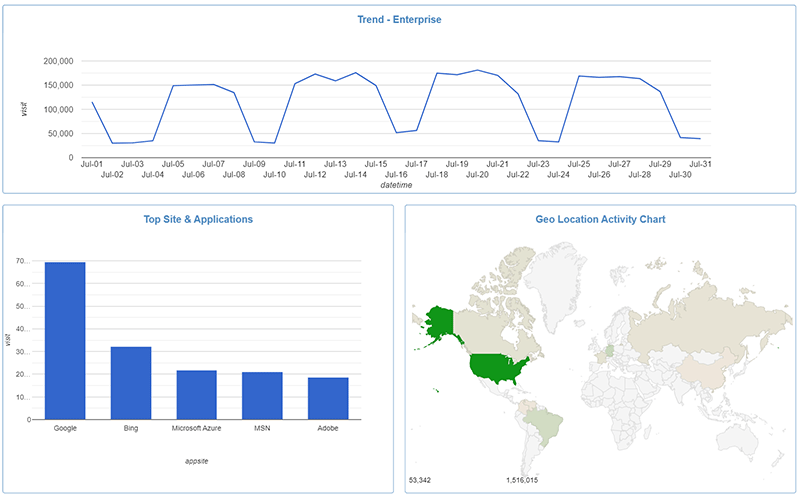 Top Categories Trend by Visits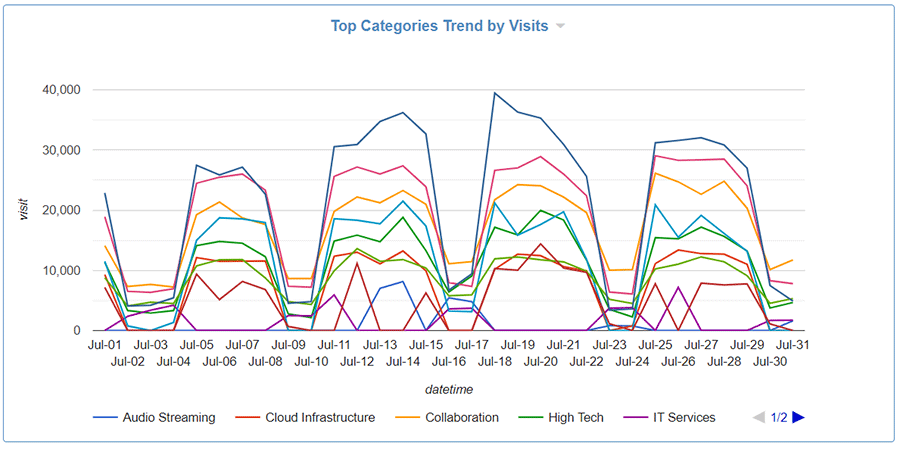 Heatmap - Web Visits by Hour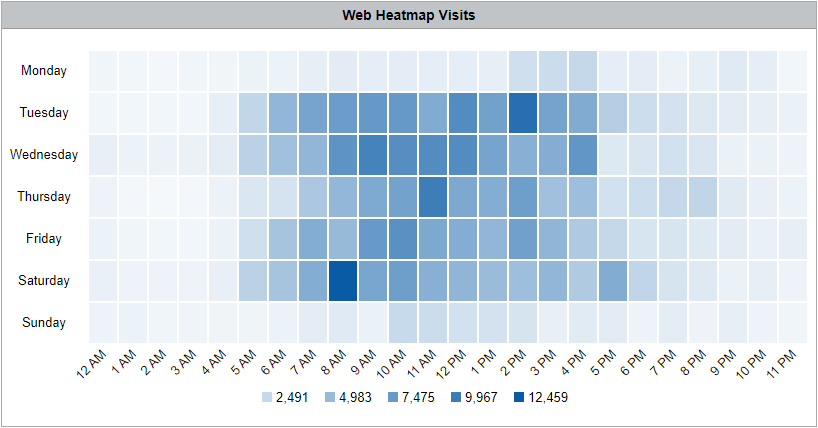 Trend - User Visit Activity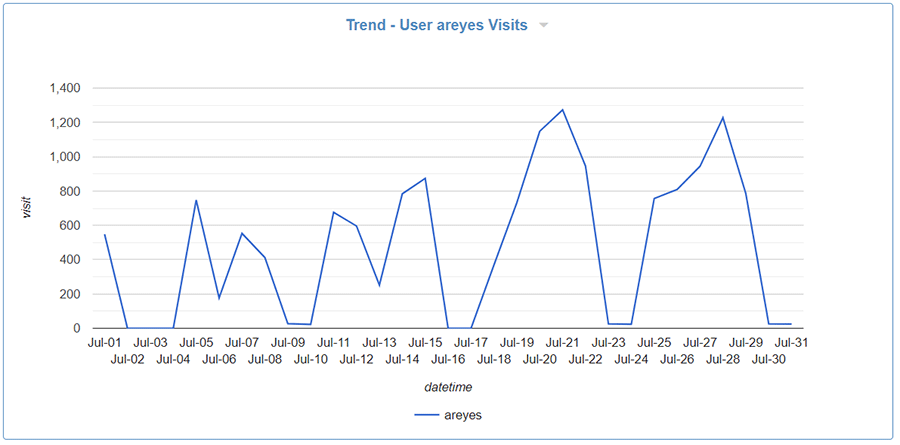 Pie Chart - Top App/Site by Time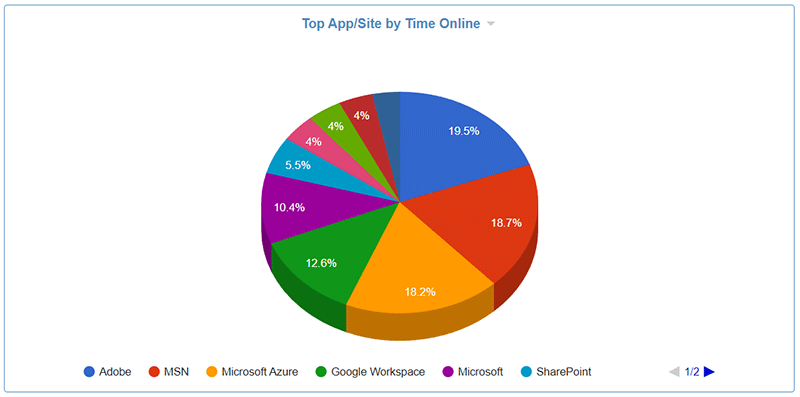 Top Chart - Domains by Visits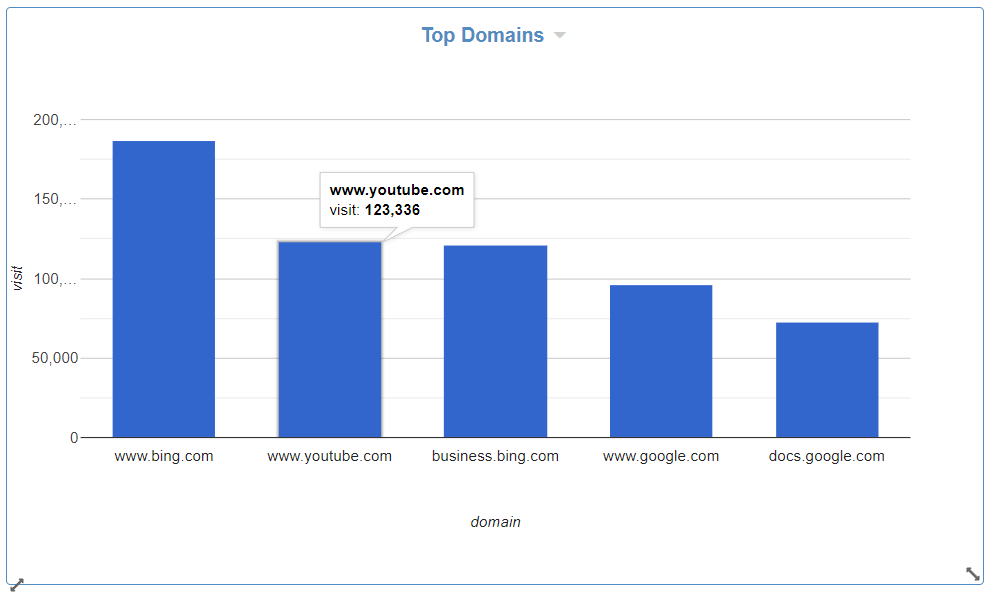 Top Chart - User by Category Visits

Top Table - App/Site by Time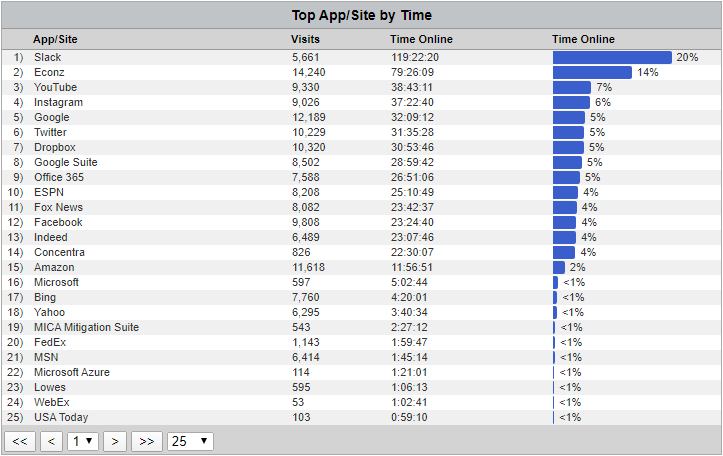 Top Table - User by Time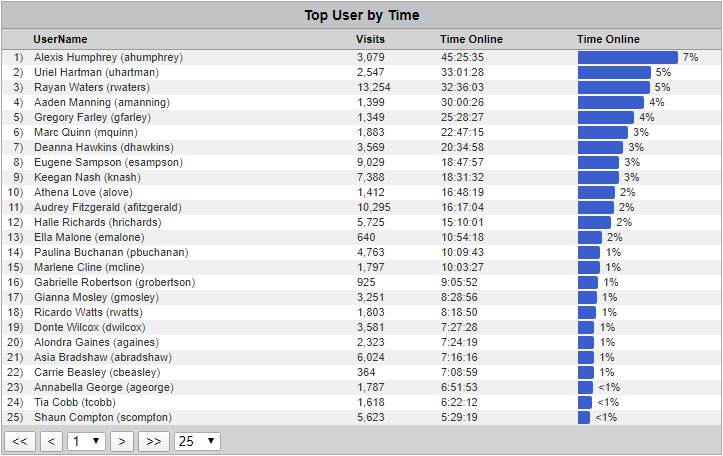 Table - User Audit Detail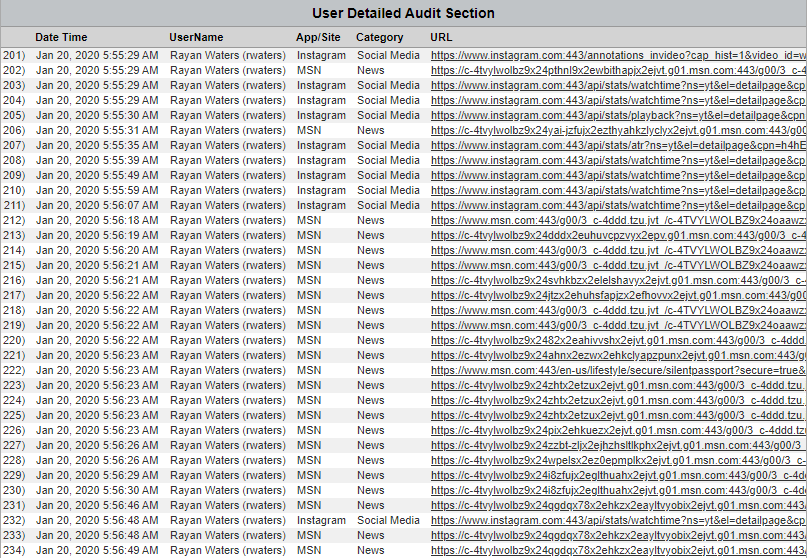 Table - App/Site Audit Detail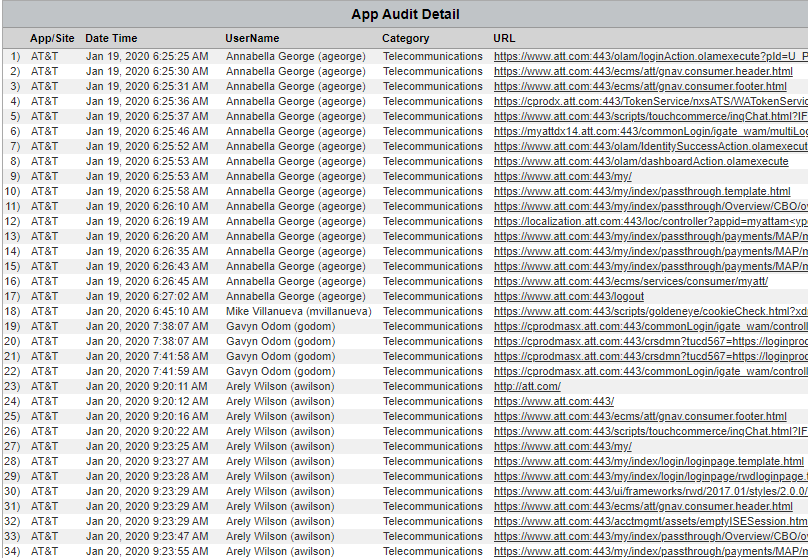 Table - Audit - Search Terms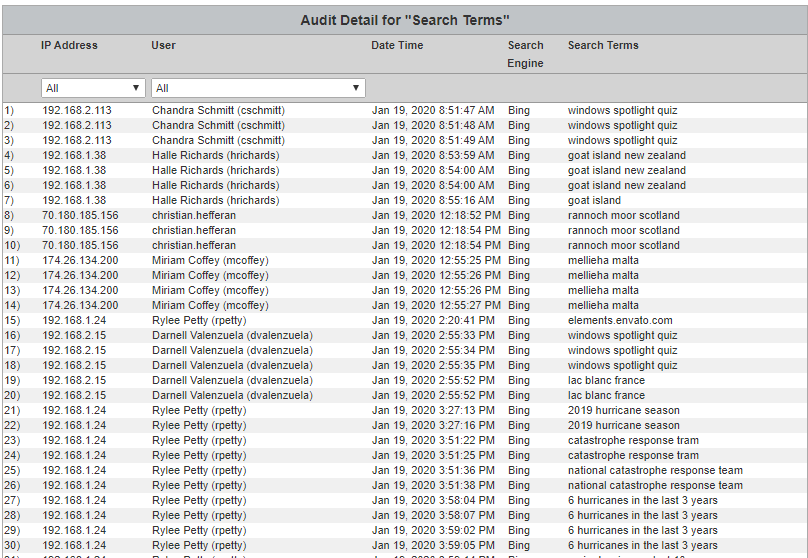 Pie Chart - Microsoft 365 Top Users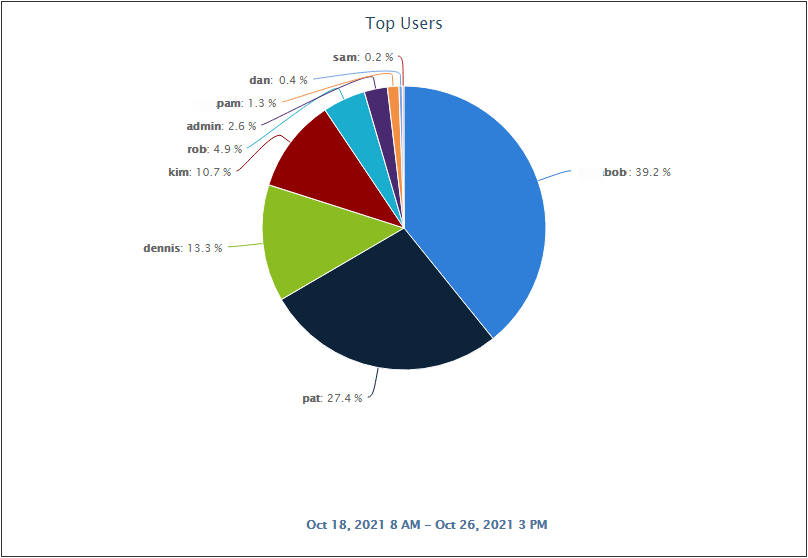 Top Chart - Microsoft 365 Top Operations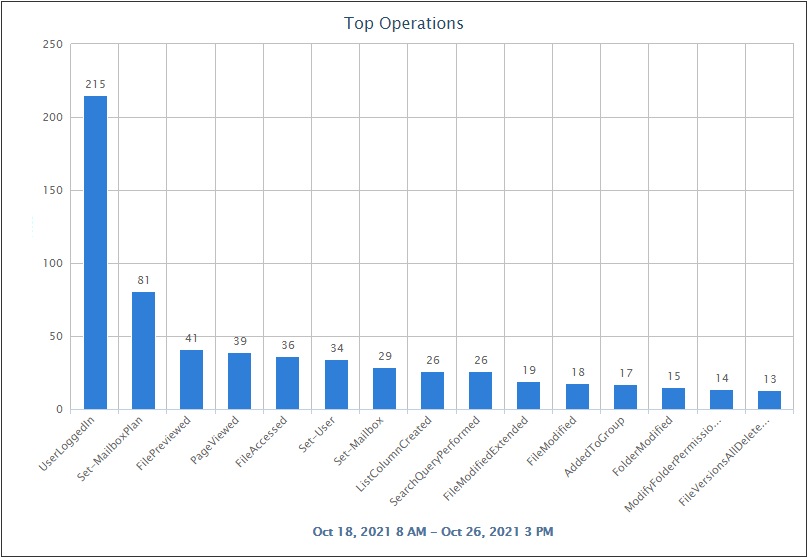 Table - Microsoft 365 OneDrive Audit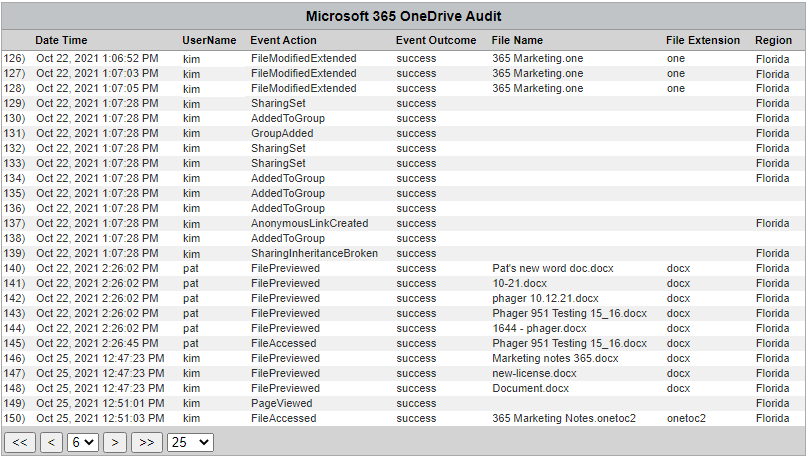 Table - Microsoft 365 User Logon Audit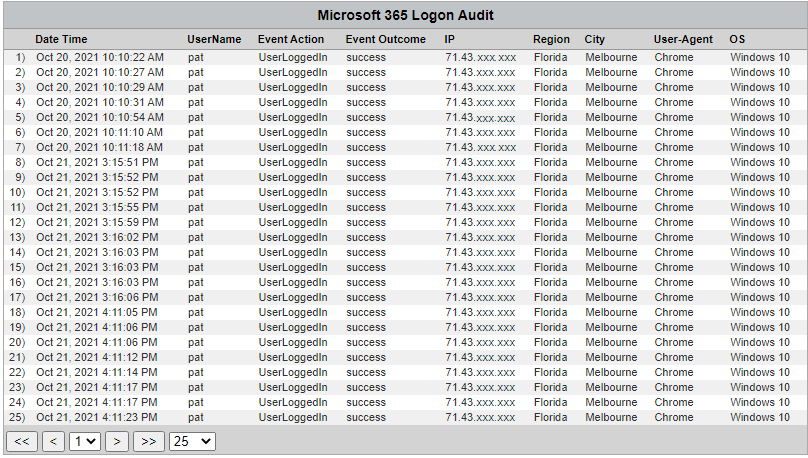 Top VPN User Report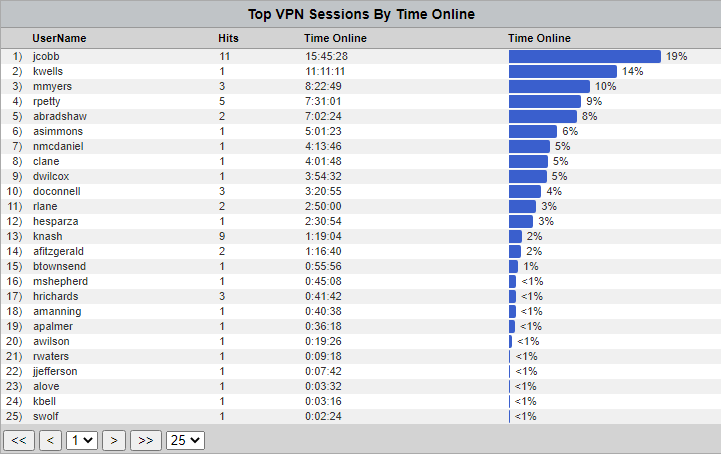 VPN User Audit Detail Report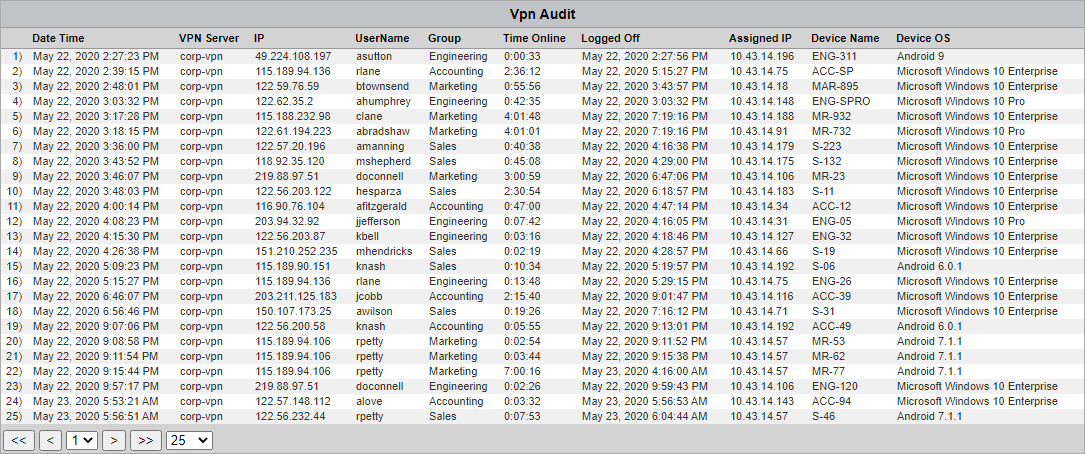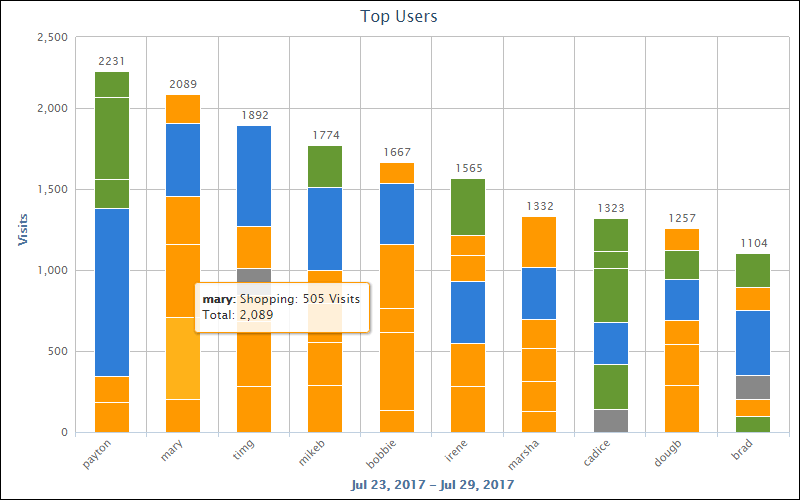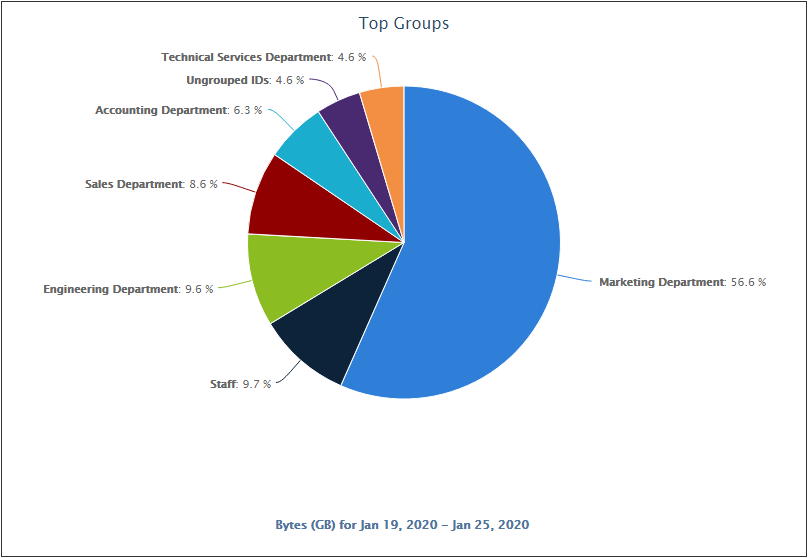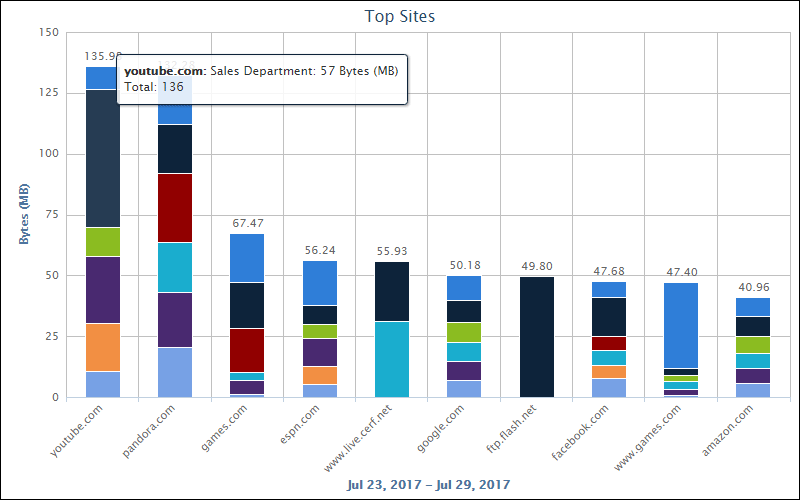 View More
Charts and Reports
View Less
Create easy-to-understand, detailed reports to share with stakeholders.
Managers Only See Actual User Web Browsing
Create custom reports that provide management with exactly what they need.
Accurately identify actual user clicks, providing managers with clear, useful data.
Reduce the volume of information by showing managers only relevant data.
True team collaboration is now possible with pertinent reports for all stakeholders.
E-mail, print, share detailed reports via HTML, PDF and CSV formats.
Clear Visibility into Microsoft 365 Activity
Run reports showing files accessed, downloaded, deleted, moved, and more.
Analyze user activity in 365 to maintain security and reduce risks.
View logon behavior with detailed logon activity reporting.
Meet compliance requirements with detailed reporting, monitoring, and auditing.
Monitor 365 activity for workload and productivity evaluations.
Aggregate data in manager-ready reports to include both Web and 365 activity.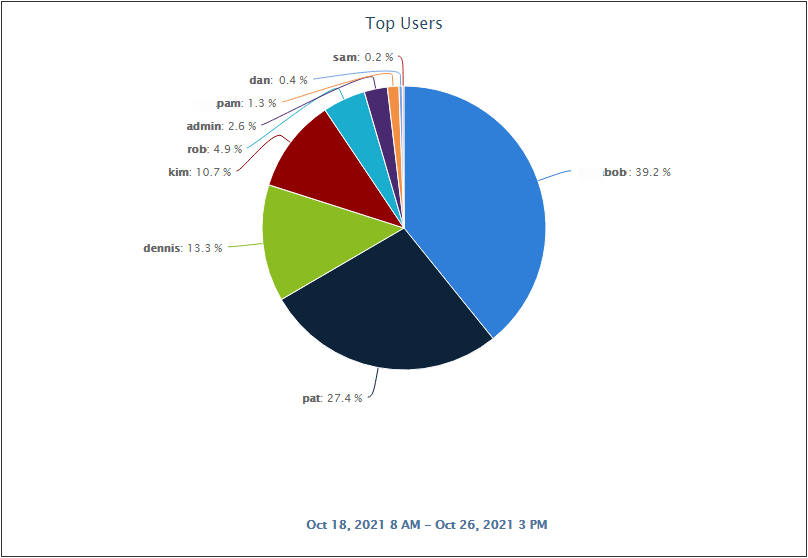 Microsoft 365 Top Users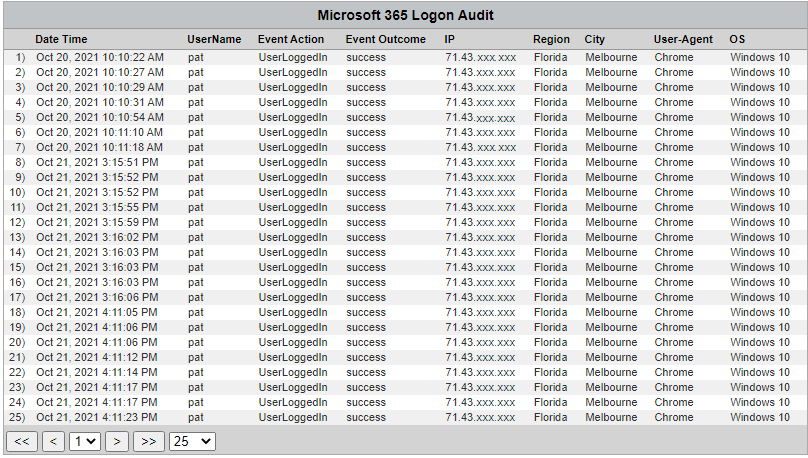 Microsoft 365 User Logon Audit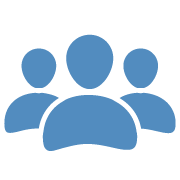 Active Directory Integration
Active Directory Integration
Seamless AD integration.
Securely integrate AD Departments, Companies and Security Groups.
Easily provide admin or manager access via AD integration.
Limit manager access based their configured AD groups or departments.
Built-in Syslog Server
Directly connect Check Point to Cyfin.
No third-party Syslog server required.
Supports virtually all Syslog-enabled gateways and firewalls.
Easily create multiple Syslog servers.
Each Syslog server can support a different type of gateway or firewall.

Directly connect Check Point to Cyfin.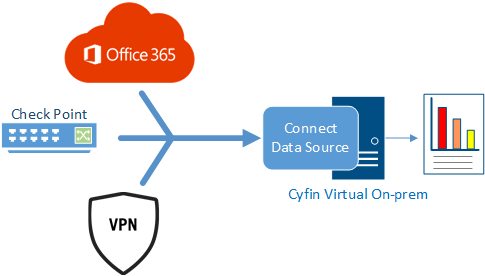 Cyfin - Check Point - Virtual Deployment Options
Reporting and analytics for any business size or type.
Includes the new Visualizer and supports easy connection to a variety of data sources.
Complete employee monitoring and reporting solution.
Highly scalable and easy-to-expand VM resources.
Supports VMware, Microsoft Hyper-V and Container environments.

VMware OVA VM Template. Easily add and launch in any VMware system.
Windows Hyper-V Installer. Easy windows installer - just install and go.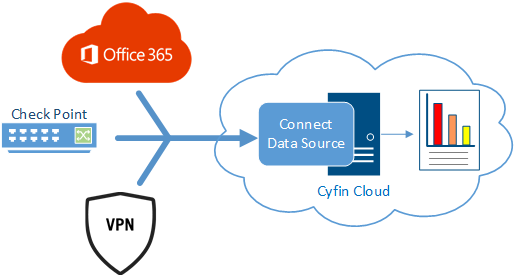 Cyfin - Check Point - Cloud Deployment Option
Includes the same functionality as the virtual solution.
Includes the new Visualizer and supports easy connection to a variety of data sources.
Cloud-based reporting and analytics for any business size or type.
Deploy in minutes with simple, intuitive steps.
No additional cost for hardware, software, and no ongoing maintenance.
Our data center is state-of-the-art SSAE 18, SOC 3, SOC 2 certified.
HIPAA and HITECH audited infrastructure.
Even More Cyfin Differences
Comprehensive Employee Reporting
Comprehensive Employee Reporting
Real Web browsing activity reports.
Deeper Level of User Activity Analysis.
Dramatically reduce time to analyze.
Customizable, interactive reports.
Accurately identify user clicks.
VPN and IP Segment Monitoring
VPN and IP Segment Monitoring
See VPN user presence.
Identify VPN logon and logoff activity.
Assign IP segments for VPN or WiFi.
Report on specific IP segments.
Team Collaboration
Team Collaboration
Right information to the right people.
Make informed, collaborative decisions.
Both human action & technical issue.
Involves all aspects of business.
Policy and Compliance Management
Policy and Compliance Management
Verify employee policy compliance.
Observe patterns for lost productivity.
Flag possible legal liability issues.
Stay CIPA and HIPAA compliant.
Sign up for a custom Cyfin - Check Point - demo.
Most Popular Supported Data Sources
What our customers are saying about Cyfin:
"We just completed a rigorous evaluation of Wavecrest Computing's Web-access reporting product, Cyfin Reporter. We found that Cyfin produces comprehensive information that can help managers quickly correct inappropriate or ineffective surfing. When this is done, they should see significant cost savings in the areas of work force productivity, legal liability reduction, and network bandwidth conservation. In addition to these functional benefits, we found Cyfin to be highly scalable, interoperable with a wide variety of servers, firewalls, and operating systems, and definitely user-friendly. The ease of integration with the CacheFlow appliance was yet another positive feature of Cyfin. We're now recommending it to our clients."
–Senior Analyst, Accenture, Chicago
"I am pleased to tell you we are happy with Cyfin Reporter. It is a revealing tool for our Internet usage report requirements. We use the Novell BorderManager proxy here with a filtering program to help enforce our strict Internet usage policy. The reports generated by Cyfin provide an excellent cross-check of the performance of our filtering software. Cyfin additionally provides well-formatted reports that upper management appreciates."
–Gary McHugh, Network Engineer, El Paso Electric Company
"I tested at least a dozen products before being introduced to Cyfin; I spent a lot of time working with other vendors' Sales and Support staff trying to make their systems do what Wescast required. I can honestly say that all the vendors tried their best to assist me but sometimes you cannot make systems do something they were not meant to do. I wish I had known about the Cyfin product from the start, the description alone would have steered me towards it first and I could have saved a lot of time.
I can honestly say there are a lot of great products available that claim they can provide Internet usage reports, but this is usually a bolt-on feature to a more robust system that provides reports on Web, FTP, firewall traffic, and so on. If you are really serious about monitoring Internet usage you need a product that focuses on this area. Cyfin is that product!
–Mick Montgomery, Wescast Industries Inc., Canada
"We are in the process of implementing Cyfin Reporter to provide our management with reports summarizing their staff's Internet usage.
The categorization of sites will help them to quickly review who is going where. Not having to try to decipher what a URL actually is, this is one of the positive features we see in this product. Having the ability to get granular detail on usage will provide us with the granular detail if needed."
–Richard Poworski, Saskatchewan Government Insurance, Canada
"We've found Cyfin to be very easy to install, configure and use. Its reports are clear, comprehensive and keep our managers closely informed with respect to our users' "outbound" Web activity patterns. This leads quickly to better decision-making, improved productivity, lower costs, and fewer personnel problems."
–Barbara A. Pettygrove, Blue Cross Blue Shield, Kansas
"Using the Cyfin reporting options, we created useful HTML reports on Web usage that can be viewed using most popular Web browsers. These reports can also be generated automatically and e-mailed to managers on a set schedule."
–Francis Chu, eWEEK Labs, San Francisco
"We have previously deployed eBorder and Cyfin and were pleased with the features and functionality of both products relating to how they operated independently of each other. Now that the products are integrated, we expect both applications to be more useful to NEC as we manage our global communication requirements."
–Hiroyuki Okada, General Manager of NEC's IT Strategy Division, responsible for global intranet operations, NEC, Singapore.
"We have been evaluating Cyfin for the past 20 days and found it to be an extremely good tool for understanding our internet traffic. The reports generated are fantastic and are very helpful."
–Ravi Kumar, Westbound Consulting Services, India
"When I downloaded your software I was so astonished about the features and the kind of reports I can get from it."
–Osama Al-Khiary, Alfaisaliah Group, Saudi Arabia
"Cyfin Reporter is a great tool to monitor Internet usage and quickly identify problem users."
–Ben Gillett, Beluga Ventures
"Working in a large IT organization I really needed to get a handle on our bandwidth usage broken down by department. After some evaluation we chose to forge ahead with Wavecrest and had the product implemented within a few days. As with all implementations we found a couple small issues that were most likely unique to our organization but had work-arounds and were not showstoppers. The product speaks for itself but what was amazing was the speed at which the Wavecrest support staff, including the developers, were able to quickly understand our issue, write a patch for it, and ensure that it was part of the next release of the product, eliminating our need for a work-around.
–Trent Leinenweber, IS/IT Manager, CGI Group
I believe there will be many benefits to using this product. One thing I noticed was the level of accuracy in the reporting. HR needs 100% confidence in the reports when a situation arises that requires any type of disciplinary action. The timeliness of the reports and quick generation of user audit reports will allow HR to deal with situations quickly. Wescast has a rule that states any abuse must be dealt with within 3 days of discovery for union employees."
–Mick Montgomery, Wescast Industries Inc., Canada
After the first month of running reports we were able to reduce bandwidth usage by 42% which we feel was a huge success, and the product's ROI was less than 5 months by not having to increase bandwidth costs. The 42% bandwidth savings was obtained by a combination of a soft approach with members who now understand that all traffic can be easily reported on, as well as some desktop services that were pointing to the Internet for updates instead of local servers. Any IT managers that are looking to get a better handle on their bandwidth consumption I strongly recommend starting with Cyfin."
–Trent Leinenweber, IS/IT Manager, CGI Group
Our purchase of the Wavecrest Cyfin product was a success for us. We needed the ability to view, report and allow us to enforce all URL traffic from BOTH our Windows traffic as well as our MAC users traffic. The reporting is awesome. And I have to say the few times I've needed tech support, they are on it. I've been working in IT for over 20 years and have never had such headache free support. Their knowledge of the product is unsurpassed, and their near instant response is unheard of in todays environment. Anybody else, I cringe at the idea of making a tech support call, but with Cyfin, if you call or email you better be prepared to get an immediate response. And if it is too quick for you, scheduling for you convenience is not a problem. Hats off to tech support. Highly recommended product."
–System Administrator, Healthcare Industry
Why Us
Industry Leader Since 1996 – Stability, Experience, and Knowledge.
Global Customer Base – Customers on every continent except Antarctica.
The Right Focus – Concentrating on The Human Factor.
Best-of-Breed Products – Visibility, Compliance, Security, and Productivity.
Exceptional Support – Dedicated, Effective, and Responsive Support.
Best Value in Key Areas – Functionality, Price, Support, and Customer Service.
© Copyright 1996-2023 Wavecrest Computing. All Rights Reserved.