Novell lCS Log File Analysis
Cyfin
is designed to work with Novell lCS. It integrates easily into your current system configuration. Scroll down or click on these links for details.
Cyfin is installed on a server, not on the Novell ICS appliance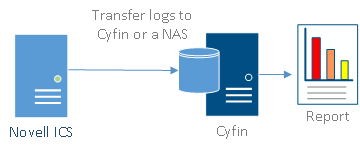 Logfile Type: Novell ICS

Default Directory: C:\Program Files\iChain\logs
© Copyright 1996-2023 Wavecrest Computing. All Rights Reserved.