Audit Detail Reports
Easily schedule User Audit Detail reports.

Manager-ready, accurate, and actionable reports.

Comprehensive forensic audit detail reports by user ID or IP.

View all user searches and unacceptable visits.

Comply with government and industry regulations.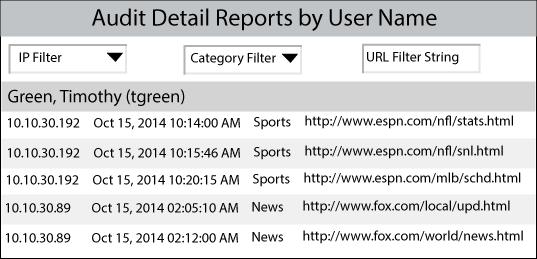 Easily Schedule User Audit Detail Reports

Built-in Syslog Server
Built-in Syslog Server:
Directly connect Syslog-enabled devices.

No third-party Syslog server required

.

Supports virtually all Syslog-enabled gateways and firewalls

.

Easily create multiple Syslog servers.

Each Syslog server can support a different type of gateway or firewall.